Concrete Pool Decks Smyrna, TN
- Serving Nashville and surrounding areas -
Smyrna, TN Concrete Pool Decks By Concrete Mystique
Concrete Mystique Engraving is an award-winning decorative concrete contractor that offers concrete pool deck services to residential properties in Smyrna, Tennessee. Our locally-owned and operated company uses the best quality products and procedures to ensure a satisfaction guarantee to our customers. We have a team of trained and experienced pool deck contractors that can work on a wide range of designs and finishes.
Pool Deck Resurfacing Contractors in Smyrna, TN
Decorative concrete allows you to choose any size, shape, concrete surface treatment, and color you want for your deck. We can design a textured concrete pool deck refinishing that blends with the exterior of your home and its surrounding landscape.
Here are the various types of decorative concrete applications that can be used around concrete pool decks.
Custom concrete engraved art – This type of decorative concrete application utilizes special equipment that carves unique designs on the concrete that does not wear off even after many years. Since you can have patterns engraved on your concrete, you have countless design options to choose from.
Stained concrete finishes – Adding color to your concrete deck will bring new life to your pool. Stained concrete finishes can be paired with stamped concrete, as it allows you to accurately replicate colors of any material. You can even stain and stamp concrete to look like other natural materials such as stone or wood.
Concrete overlays – Safety is one of the primary concerns when you have a textured concrete pool deck at home. That is why many families choose concrete overlays since they provide a great solution for this potential problem. Brushed concrete not only adds slip resistance but also a beautiful texture to your swimming pool deck.
Stamped concrete – This is the type of decorative concrete that resembles natural flagstone, brick, or slate and is an ideal choice for many residences. Besides looking just like real stone, stamped concrete is far easier to install and requires minimal maintenance.
Decorative Concrete Pool Deck FAQs
The various concrete pool deck surfaces mentioned above are ideal for different residences. Families that have children may find concrete overlays to be great due to their slip resistance.
Those that want to make their decorative concrete pool decks look stylish can go with stained concrete finishes or stamped concrete. If you want to add unique art to your pool, you can also go with a custom concrete solution.
Deck pavers are preferred for high-end pool areas because they add a touch of elegance to any backyard and high resistance to wear and tear. They make for a nice feature, especially for people who plan to sell their house in the future. The main disadvantage of deck pavers is that they are more costly compared to concrete pool decking options.

The main advantage of using concrete pool deck resurfacing material is that it is relatively inexpensive and flexible. The pool deck resurfacing cost is just a fraction compared to using deck pavers.

Installing concrete pool deck finishes is also easier compared to using pavers since you do not have to lay each piece down individually.
Adding a hot tub, sunken spa, or even a minibar are some great additions that you can incorporate into your polished concrete pool deck. The most important thing is to ensure that the design you use matches the concrete pool deck flooring you decide to install.
We have done awesome work for our clients. See what they have to say about our services.
Rick and his team custom-designed our entire home entrance. From the front porch, stairs to the driveway, we got it all redone without tearing it all out. We were considering stamped concrete patterns, but we got something a lot better looking with Rick's advice. Every visitor likes to stop and appreciate the beautiful work done by these guys. High-quality craftsmanship and a great experience. 10-stars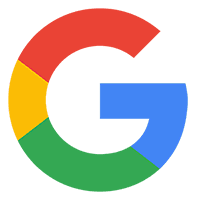 Roland Stanley
Nashville, TN

We found Concrete Mystique when looking for a concrete patio contractor near us and when we looked at their patio pictures on their website, we were sold. I could never have imagined getting a fully customed patio the way Concrete Mystique did it for us. They are absolutely worth every penny. Everyone who comes to our home always compliments us on our unique concrete patio.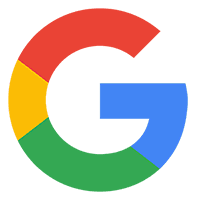 Michael Litten
Nashville, TN

Call Us Today for a Free Estimate!
For all of your concrete resurfacing and repair needs give us a call at (615) 828-3806 to get a free estimate.
A Trusted Name In Concrete Pool Decks

We customize your concrete pool decks to your desires.

All concrete pool decks are built to last by experienced professionals.

Beautiful pool decks you can enjoy without breaking the bank!