Concrete Engraving Contractor in Nashville, TN
Serving Nashville and Middle Tennessee for Over 20 Years!
5-Star Rated Concrete Engraving Company in Nashville
Concrete engraving Nashville can transform your plain, boring concrete into a work of art. Our team of experienced concrete artisans lead by award-winning Rick Lobdell, can achieve just about any kind of image or pattern you desire on your concrete floors.
Unlimited Concrete Engraving Designs
The concrete artisans at Concrete Mystique Engraving can engrave any art or pattern you can imagine to any concrete surface. Check out some of our work below.
Concrete Engraving for Home Owners
Decorative concrete engraving is the perfect way to create custom, eye-catching flooring for your space in Nashville, TN. Concrete Mystique Engraving specializes in concrete engraving, which involves cutting new patterns, textures and designs into your existing concrete floors. You can choose from a wide range of colors and styles to find a design that best fits your space.
We can use concrete engraving to replicate a variety of flooring materials, and shapes including:
Brick
Tile
Pavers
Cobblestone
Medallions
Compass
Just about anything you can imagine!
Create flooring you're proud to have in your home. Make an appointment with Concrete Mystique Engraving today!
Engraved Concrete for Businesses
Among the fastest growing processes in decorative concrete is concrete engraving. The reasons for the growing acceptance of decorative concrete engraving are simplicity of process, flexibility, and, most importantly, a nearly infinite range of looks, colors and pattern/graphic reproduction that can be achieved.
The team at Concrete Mystique Engraving, has mastered the art and science of concrete engraving and concrete staining. Whether you're researching your options for your next concrete flooring project for your home or business or want to get an estimate, we encourage you to speak to one of our concrete artisans to discuss your project. 
Our concrete engraving and staining techniques are taught nationwide. Contact us today to schedule a free consultation.
Nashville Concrete Engraving FAQs
Here are some of the most frequently asked questions regarding Concrete Engraving
The great thing about engraving is that it can be individualized. The options are limitless. Many people opt for simple engraving to add geometric shapes that look like tiles or stone. Discuss the possibilities with an experienced concrete expert.
Stained concrete can fade over time if not cared for properly. However, if you take the time to appropriately seal your concrete on a yearly basis, the stain can endure for years. In fact, with the right maintenance, your stained concrete may last a lifetime.
What Our Nashville Customers Say About Concrete Mystique Engraving?
We have done awesome work for our clients. See what they have to say about our services.
Rick and his team custom-designed our entire home entrance. From the front porch, stairs to the driveway, we got it all redone without tearing it all out. We were considering stamped concrete patterns, but we got something a lot better looking with Rick's advice. Every visitor likes to stop and appreciate the beautiful work done by these guys. High-quality craftsmanship and a great experience. 10-stars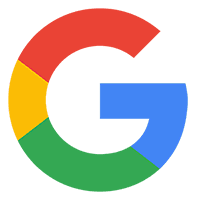 Roland Stanley
Nashville, TN

We found Concrete Mystique when looking for a concrete patio contractor near us and when we looked at their patio pictures on their website, we were sold. I could never have imagined getting a fully customed patio the way Concrete Mystique did it for us. They are absolutely worth every penny. Everyone who comes to our home always compliments us on our unique concrete patio.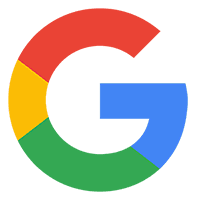 Michael Litten
Nashville, TN

Why We Are Top Rated Concrete Engravers in the Nashville Area?

Custom engraved designs that enhance your space.

Superior experience, knowledge & creativity is what sets us apart.

Affordable alternatives to other flooring and material options.
Service Areas We Offer Concrete Engraving In