Stamped Concrete Contractor in Nashville, TN
Serving Nashville and Middle Tennessee for Over 20 Years!
5-Star Rated Concrete Stamping Company in Nashville
When a homeowner is looking for a decorative way to cover their interior flooring or exterior walkways, stamped concrete is a smart option. Concrete Mystique Engraving offers stamped concrete in Nashville, TN that amazes anyone who is looking for custom interior or exterior flooring. Let our talented team create a look that fits your style so that you can enjoy years of function and beauty.
Stamped concrete brings a number of options for both the inside and outside of your home. Whether you're interested in transforming your flooring, or updating your patio, stamped concrete is a great option.
Custom Stamped Concrete Designs
Unlimited Stamped Concrete Ideas And Styles To Choose From.
Benefits of Stamped Concrete
Stamped concrete brings number benefits.
Custom Results


It is possible to stamp anything into concrete. When you want to achieve custom results, we can make recommendations and blend our work into your existing decor.

Durability


Concrete is very durable. When you want something that can endure the outdoor elements, concrete is the perfect solution. Indoors, it will last longer than most other flooring options like tile, which can crack and break easily.

Low Maintenance


Stamped concrete is easy to maintain. It rarely needs to be replaced or reset.

Affordable


Interior stamped concrete is very affordable, and it costs less than other floor coverings. It provides an expensive appearance, but it can fit into most budgets.
Popular Concrete Stamp Patterns
The patterns of stamped concrete are virtually endless. Some of the most popular outdoor patterns imitate random stone or cobblestone. The look of brick is often used for patios, driveways, and similar walkways. Slate and wood patterns are popular indoor stamped concrete flooring selections.
Stamped Concrete Applications for Indoors and Outdoors
Thanks to its beauty, durability, and reasonable price, stamped concrete can be used in both indoor and outdoor applications. Inside your home, it can be used in an entryway, kitchen, or family space. Many people enjoy the look of hardwood flooring indoors. This can be difficult to maintain. With stamped concrete, it is possible to obtain the appearance of wood without the obligation. A wooden-textured stamped concrete design adds sophistication to any room. It is possible to copy the look of stone or tile as well. In the outdoors, it is possible to install a stamped concrete patio, stamped concrete driveway, stamped concrete retaining wall, or stamped concrete pool deck.
Nashville Stamped Concrete FAQs
What Our Nashville Customers Say About Concrete Mystique Engraving?
We have done awesome work for our clients. See what they have to say about our services.
Rick and his team custom-designed our entire home entrance. From the front porch, stairs to the driveway, we got it all redone without tearing it all out. We were considering stamped concrete patterns, but we got something a lot better looking with Rick's advice. Every visitor likes to stop and appreciate the beautiful work done by these guys. High-quality craftsmanship and a great experience. 10-stars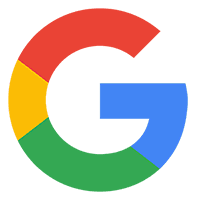 Roland Stanley
Nashville, TN

We found Concrete Mystique when looking for a concrete patio contractor near us and when we looked at their patio pictures on their website, we were sold. I could never have imagined getting a fully customed patio the way Concrete Mystique did it for us. They are absolutely worth every penny. Everyone who comes to our home always compliments us on our unique concrete patio.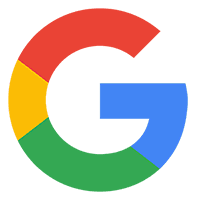 Michael Litten
Nashville, TN

If you're interested in the best stamped concrete Nashville TN has to offer, call the experts at Concrete Mystique Engraving at (615) 828-3806. We will be happy to help design something that improves the function and beauty of your home
Why We Are Top Rated Concrete Stamp Contractors in the Nashville Area?

Concrete Mystique Engraving brings the largest selection of custom stamp patterns in Tennessee!

Our team of concrete contractors will ensure the job done right from the beginning to end.

You can't mess with concrete! Neither do we. You can trust our craftsmanship with your pocket.
Service Areas We Offer Stamped Concrete In