Concrete Resurfacing Contractor in Nashville, TN
Serving Nashville and Middle Tennessee for Over 20 Years!
Award-Winning Concrete Resurfacing Company in Nashville
Concrete is a popular surface material for good reason. It's naturally versatile and durable, which makes it a big hit with both residential designers and builders. However, time and harsh weather conditions can make even concrete look drab, worn, and outmoded. If your concrete surfaces are in good structural condition but lacking luster, upgrade your property with Nashville concrete resurfacing and overlay services by Concrete Mystique Engraving.
We are a trusted leader for concrete resurfacing in Nashville, TN. During our concrete resurfacing services, we clean and prepare surfaces to receive a top coat of new concrete. The new layer of concrete gives us the opportunity to add spectacular color, delightful patterns, and luxurious textures that you would need to see to believe.
Wide Variety of Overlay Designs
Unlimited Concrete Overlays And Resurfacing Styles To Choose From.
Best Concrete Finishing & Overlay Services in Nashville
Digging up your old concrete and replacing it with the standard gray version that you see around cookie-cutter tract homes across America is so 20th century. Today's homeowners benefit from modern technology in design and construction that make concrete overlays a beautiful and affordable alternative to replacing outdated, discolored concrete.
Besides the stunning artistic element of concrete overlays, concrete resurfacing delivers enhanced skid resistance, better surface drainage, and a way to fix minor cracks and imperfections without performing major demolition. While concrete resurfacing won't fix major issues that are related to soil and settlement, it's a sustainable, cost-effective alternative to concrete replacement in most cases.
Common areas that benefit from our concrete resurfacing and overlays.
Decorative Concrete Resurfacing Ideas
You just moved into your dream home that's located in a desirable neighborhood. You inherited lovely concrete kitchen floors. The problem is that the previous owner's style was industrial modern and yours is more classic traditional. With our concrete resurfacing services, you don't have to settle for a look that clashes with your personal tastes and other home decor themes. Transform your kitchen into an old-world, European cafe with a cobblestone pattern that's complete with the authentic, rough-hewn texture of stone.
Have an eye-catching driveway to showcase? Make it jaw-dropping with elegant patterns and colors that can feature anything from a nature-inspired medallion to your family's crest. Our concrete resurfacing services put you in the driver's seat with nearly unlimited design options for outdoor and indoor areas. Need specific ideas for a distinctive concrete driveway, patio, or floor? Our artisan craftsmen specialize in custom concrete overlay projects.
Nashville Concrete Resurfacing and Overlay FAQs
Concrete resurfacing is an investment that impacts your home's curb appeal and property value. We've listed some of the common questions that homeowners have about concrete resurfacing.
We resurface concrete driveways, and most of our clients want to know how the overlay will stand up to constant traffic and weather. We explain to them that we use special equipment, materials, and techniques during the resurfacing process that make the bonding properties for our overlays pretty tough. You can expect your overlay to last up to 15 years.
The short answer is "yes." Today's homeowners want to make the most of every square inch of their properties, including their yards. Old backyard patios that don't get used are the first things on the chopping block. We resurface concrete patio spaces and transform them into stylish outdoor living spaces.
Your options for concrete resurfacing in Nashville, TN, are nearly endless with Concrete Mystique Engraving. We can create color-rich pathways around your home that have the look of expensive stone. Our artisan craftsmen can also accommodate requests for indoor concrete floors in kitchens and bathrooms that look like genuine wood planks but remain resistant to moisture.
What Our Nashville Customers Say About Concrete Mystique Engraving?
We have done awesome work for our clients. See what they have to say about our services.
Rick and his team custom-designed our entire home entrance. From the front porch, stairs to the driveway, we got it all redone without tearing it all out. We were considering stamped concrete patterns, but we got something a lot better looking with Rick's advice. Every visitor likes to stop and appreciate the beautiful work done by these guys. High-quality craftsmanship and a great experience. 10-stars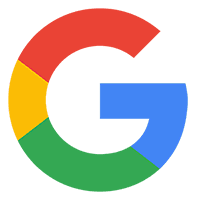 Roland Stanley
Nashville, TN

We found Concrete Mystique when looking for a concrete patio contractor near us and when we looked at their patio pictures on their website, we were sold. I could never have imagined getting a fully customed patio the way Concrete Mystique did it for us. They are absolutely worth every penny. Everyone who comes to our home always compliments us on our unique concrete patio.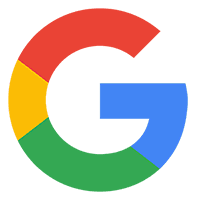 Michael Litten
Nashville, TN

Why We Are Top Rated Concrete Overlay Contractors in the Nashville Area?

Concrete Mystique Engraving offers 100% custom made concrete overlays and resurfacing for your property.

Our concrete artisans will ensure your dreams become a reality with our overlay & resurfacing installs.

With concrete overlays & resurfacing you don't need to tear out the concrete. Just resurface it!
Service Areas We Offer Concrete Resurfacing In