Artistic Concrete Contractor in Nashville, TN
Serving Nashville and Middle Tennessee for Over 20 Years!
5-Star Rated Artistic Concrete Contractor in Nashville
Concrete Mystique Engraving will transform your plain, grey concrete into a custom design that will enhance and beautify your environment. Artisans at Concrete Mystique Engraving provide personalized artistic concrete designs in Nashville that suit you and your space!
Art Concrete Solutions for Outdoor Surfaces
Custom Beauty: Our Artists can design and engrave literally anything into concrete. That means you're free to design a truly custom look that is unique to your home or business.
Durability: Especially in commercial applications, the durability of stained concrete is a major selling point. No more replacing broken tiles.
Cost: Stained concrete is perhaps the most economical flooring option available anywhere. Best of all, when done correctly, stained concrete can be made to look like you spent a small fortune. As you peruse our portfolio, we think you'll agree that this is some of the most beautiful flooring available anywhere, at any price!
Geometric Patterns
Natural Elements
Logos
Simulated Stone
Tile Patterns
Contemporary Compositions
Custom Designs
Indoor Floors Artistic Concrete Designs
Decorative concrete floors are probably the toughest floors you can have in your home or business, and they will give decades of beauty and functionality. Most other floor coverings need replacement every few years which, over time, can add up to considerable expense. Imagine installing a floor that is:
Low-maintenance, easy care

Economical, won't need replacement
Beautiful, stylish design all year round
Allergen reducing, resistant to dust buildup, mold and bacteria
Custom decorative concrete engraving, overlays with stained, stamped and resurfaced designs can replicate very high-end floors like flagstone, cobblestone, wood plank, brick, tile, slate, marble, and more.
Nashville Artistic Concrete FAQs
The great thing about engraving is that it can be individualized. The options are limitless. Many people opt for simple engraving to add geometric shapes that look like tiles or stone. Discuss the possibilities with an experienced concrete expert.
Stained concrete can fade over time if not cared for properly. However, if you take the time to appropriately seal your concrete on a yearly basis, the stain can endure for years. In fact, with the right maintenance, your stained concrete may last a lifetime.
Stamped concrete refers to creating patterns in freshly laid concrete. An overlay, on the other hand, is a thin layer of fresh concrete being laid on top of the existing concrete surface. The end result may look very similar, but the process involved can vary dramatically.
What Our Nashville Customers Say About Concrete Mystique Engraving?
We have done awesome work for our clients. See what they have to say about our services.
Rick and his team custom-designed our entire home entrance. From the front porch, stairs to the driveway, we got it all redone without tearing it all out. We were considering stamped concrete patterns, but we got something a lot better looking with Rick's advice. Every visitor likes to stop and appreciate the beautiful work done by these guys. High-quality craftsmanship and a great experience. 10-stars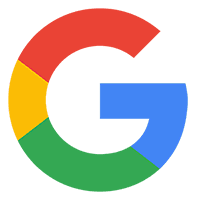 Roland Stanley
Nashville, TN

We found Concrete Mystique when looking for a concrete patio contractor near us and when we looked at their patio pictures on their website, we were sold. I could never have imagined getting a fully customed patio the way Concrete Mystique did it for us. They are absolutely worth every penny. Everyone who comes to our home always compliments us on our unique concrete patio.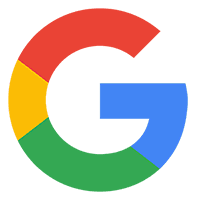 Michael Litten
Nashville, TN

Why We Are Top Rated Concrete Artisans in the Nashville Area?

Our concrete artists can engrave literally anything into concrete! Your concrete design will be 100% custom to your specifications.

Our work is not only beautiful, it is guaranteed to stand the test of time as well. All our designs are guaranteed to last a long time.

We are able to offer high-quality artistic concrete services at affordable prices and with no compromise to quality.
Service Areas We Offer Decorative Concrete Art In