Custom Concrete Art Brentwood, TN
- Serving Nashville and surrounding areas -
Decorative Concrete Floor Art - Serving Brentwood and Surrounding Areas
Concrete Mystique Engraving is an award-winning decorative concrete contractor based in Brentwood, Tennessee. Our concrete projects have been featured in various national magazines and TV shows.
With over 14 years of professional experience in creating amazing concrete art, our team of concrete flooring experts ensures that we deliver exceptional decorative concrete floors at all times.
Our clients can trust us to transform a plain grey concrete floor, living room, driveway, concrete patio, or any existing concrete floor into an eye-catching work of art. 
We offer world-class, custom-made decorative concrete art for homeowners in Brentwood, TN. Request a complimentary consultation today to discuss your project!
Residential & Commercial Concrete Floor Art Design & Installation
When creating decorative concrete flooring, the possibilities are endless. We can go as far as our imaginations can take us.
It doesn't matter whether a client requests simple natural patterns, complicated logo designs, or even full art deco concrete floors — if you can imagine it, we can do it.
Concrete Art Design & Installation For Indoor & Outdoor Floors
Decorative concrete floors are low-maintenance and durable, making them an easy economical choice for any homeowner.
Our artists can truly create any design or engraving on both indoor and outdoor concrete surfaces. With a bespoke range of flooring options, you can enjoy elegant and fully customizable concrete art without spending a fortune.
Some of the most popular and requested designs we can make are:
Geometric Patterns

Natural Elements

Logos

Simulated Stone

Flooring Tile Patterns

Contemporary Compositions

Custom Designs
Indoors Decorative Concrete Flooring
Regular concrete flooring is one of the toughest floor materials in the world and enhancing it with beautiful works of art does not change that.
Decorative concrete art interior flooring offers homeowners long-lasting, cost-effective, and customized floor designs.
Moreover, our indoor decorative floors are beautiful and hypoallergenic alternatives to wall-to-wall carpets. Our decorative concrete floors are resistant to mold, bacteria, and dust build-up.
Concrete Mystique also offers decorative concrete floor art textures for both indoors and outdoors. We can make concrete floors convincingly resemble any of the following materials:
Flagstone

Cobblestone

Wood flooring planks

Brick

Tile

Slate

Marble 
Ask us about the possibilities, tell us your vision, and we will find a way to turn it into reality. Call Concrete Mystique Engraving today at (615) 828-3806 to request a free consultation.
Decorative Concrete Art FAQ
Decorative concrete work is the use of different materials and methods to enhance the aesthetic value of concrete floors, driveways, walls, and more. Two of the most common examples of decorative concrete work are stained and colored concrete.
At Concrete Mystique Engraving, we offer a variety of decorative concrete work, including concrete stamped floor art, interior concrete floor art, metallic epoxy floor art, and epoxy resin art for concrete floors.
Professionally stained concrete is an enduring work of art. With proper application and maintenance, a stained concrete floor can last a lifetime.
Homeowners are advised to reapply a new coat of wax or seal every year or two, or as needed, to protect decorative art on concrete floors.
Colored concrete is also referred to as pigmented concrete. This is because the colors are achieved by adding powder, liquid, or granular pigments into the wet cement mix.
Colored concrete is one of the more common and easily visible examples of decorative concrete work.
We have done awesome work for our clients. See what they have to say about our services.
Rick and his team custom-designed our entire home entrance. From the front porch, stairs to the driveway, we got it all redone without tearing it all out. We were considering stamped concrete patterns, but we got something a lot better looking with Rick's advice. Every visitor likes to stop and appreciate the beautiful work done by these guys. High-quality craftsmanship and a great experience. 10-stars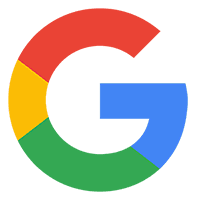 Roland Stanley
Nashville, TN

We found Concrete Mystique when looking for a concrete patio contractor near us and when we looked at their patio pictures on their website, we were sold. I could never have imagined getting a fully customed patio the way Concrete Mystique did it for us. They are absolutely worth every penny. Everyone who comes to our home always compliments us on our unique concrete patio.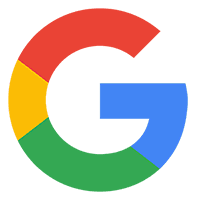 Michael Litten
Nashville, TN

Durable & Unique Decorative Concrete Art

Our concrete artists can engrave literally anything into concrete! Your concrete design will be 100% custom to your specifications.

Our work is not only beautiful but it is also guaranteed to stand the test of time as well. All our designs are guaranteed to last a long time.

We can offer high-quality concrete engraving services at affordable prices and with no compromise to quality.