Concrete Pool Decks Contractor in Nashville, TN
Serving Nashville and Middle Tennessee for Over 20 Years!
5-Star Rated Concrete Pool Deck Company in Nashville
Looking to design, build or resurface your pool deck? Our experienced team of concrete artisans will work with you from start to finish to revamp your existing or new concrete pool deck in Nashville and create an outdoor space you'll enjoy and want to show off to all your family and friends!
Concrete Mystique Engraving is known for its award-winning decorative concrete designs that are applied to pool decks, patios, driveways, walkways, and more. Our concrete contractors have the expertise to transform your old, damaged Nashville pool deck into an elegant and safe work of art. Contact us today for a free consultation.
Our Beautiful Concrete Pool Decks Photo Gallery
Unlimited concrete pool deck ideas and textured styles to choose from.
Professional Concrete Pool Deck Services in Nashville
If you've looked at your favorite home decor magazines lately, you probably have your dream outdoor space already envisioned. With our concrete pool deck resurfacing services, you can achieve the look you want at an affordable price.
Custom Engraved Concrete Pool Deck Ideas
Custom engraved concrete surfaces are created using specialized equipment that carves permanent designs that won't wear off over time. Since the patterns are engraved into the concrete, the design options are endless.
Stained Concrete Pool Deck Finishes
Adding some color will bring your concrete deck to life. The staining process yields rich, long-lasting hues that enhance engravings, overlays, and the colors and textures that you want for your outdoor living space. From bright blues and reds to elegant creams and greys, the sky's the limit when it comes to stained concrete.
Concrete Pool Deck Resurfacing
When it comes to pool decks, safety is a valid concern. Families with children running around and playing in the pool can be a recipe for disaster if the deck isn't slip-resistant. Our decorative pool deck resurfacing services are the perfect solution. They add beautiful texture and slip resistance. With a concrete resurfacing, coating, or overlay, your concrete pool deck will not only look new but will function better as well. Contact us today to discuss our available options for concrete pool deck resurfacing in Nashville TN.
Stamped Concrete Pool Deck
You can't go wrong with a stamped concrete pool deck. With stamped concrete, your design options are nearly endless. Not only can we create beautiful designs that mimic the look of wood, stone, and other materials, but this option is also affordable and low maintenance, which is ideal for a busy homeowner.
Nashville Concrete Pool Deck FAQs
What Our Nashville Customers Say About Concrete Mystique Engraving?
We have done awesome work for our clients. See what they have to say about our services.
Rick and his team custom-designed our entire home entrance. From the front porch, stairs to the driveway, we got it all redone without tearing it all out. We were considering stamped concrete patterns, but we got something a lot better looking with Rick's advice. Every visitor likes to stop and appreciate the beautiful work done by these guys. High-quality craftsmanship and a great experience. 10-stars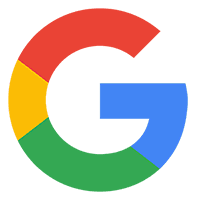 Roland Stanley
Nashville, TN

We found Concrete Mystique when looking for a concrete patio contractor near us and when we looked at their patio pictures on their website, we were sold. I could never have imagined getting a fully customed patio the way Concrete Mystique did it for us. They are absolutely worth every penny. Everyone who comes to our home always compliments us on our unique concrete patio.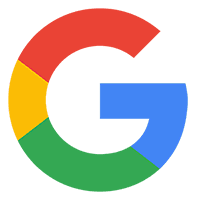 Michael Litten
Nashville, TN

For all of your concrete resurfacing and repair needs give us a call at (615) 828-3806 to get a free estimate.
Why We Are Top Rated Concrete Pool Deck Contractors in the Nashville Area?

We customize your concrete pool decks to your desires.

All concrete pool decks are built to last by experienced professionals.

Beautiful pool decks you can enjoy without breaking the bank!
Service Areas We Offer Concrete Pool Decks In