Concrete Driveways Contractor in Nashville, TN
Serving Nashville and Middle Tennessee for Over 20 Years!
5-Star Rated Concrete Driveway Company in Nashville
Your driveway can be more than a slab of concrete. For Concrete Mystique Engraving, every driveway can also be a work of art that reflects your home. We offer unparalleled concrete driveway makeovers in Nashville, TN with a variety of decorative finishes.
If you're interested in decorative concrete driveways in Nashville, TN, then you are not alone. At Concrete Mystique Engraving, we believe that your driveway can be more than a dull, gray slab. It can be a beautiful work of art that adds curb appeal and value to your home.
Custom Concrete Driveway Designs
Unlimited Concrete Driveways Ideas And Styles To Choose From.
Professional Concrete Driveway Services in Nashville
Concrete Driveway Engraving
One method we employ is engraved concrete art. We use precision tools to carve the pattern of your choice into the surface. This permanently transforms your driveway. There are unlimited patterns and designs to consider, and we can work with you to create a custom look.
Stained Concrete Driveways
Concrete staining for driveways is another great option. When you stain concrete, a colored layer is applied to the top, transforming it from a dull grey to a radiant color. Stained concrete certainly provides a distinctive finish, but it must be sealed yearly to maintain its appearance.
Concrete Driveway Overlays
Concrete overlays also change the look of your current driveway. With an overlay, a thin layer of concrete is laid over the top of the current driveway. This layer can be colored any way you'd like. The advantage of an overlay is that it can cover cracks that make your driveway look old and outdated
Stamped Concrete Driveways
To give your driveway more texture, you might try stamped concrete. Stamped concrete imprints designs or shapes into the surface. With this effect, your driveway does not have to look like concrete at all. Instead, it can take on the look of brick or pavers.
Nashville Concrete Driveways FAQs
You may be interested in decorative concrete driveways in Nashville TN, but you could still have some questions.
The great thing about engraving is that it can be individualized. The options are limitless. Many people opt for simple engraving to add geometric shapes that look like tiles or stone. Discuss the possibilities with an experienced concrete expert.
Stained concrete can fade over time if not cared for properly. However, if you take the time to appropriately seal your concrete on a yearly basis, the stain can endure for years. In fact, with the right maintenance, your stained concrete may last a lifetime.
Stamped concrete refers to creating patterns in freshly laid concrete. An overlay, on the other hand, is a thin layer of fresh concrete being laid on top of the existing concrete surface. The end result may look very similar, but the process involved can vary dramatically.
What Our Nashville Customers Say About Concrete Mystique Engraving?
We have done awesome work for our clients. See what they have to say about our services.
Rick and his team custom-designed our entire home entrance. From the front porch, stairs to the driveway, we got it all redone without tearing it all out. We were considering stamped concrete patterns, but we got something a lot better looking with Rick's advice. Every visitor likes to stop and appreciate the beautiful work done by these guys. High-quality craftsmanship and a great experience. 10-stars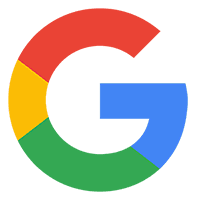 Roland Stanley
Nashville, TN

We found Concrete Mystique when looking for a concrete patio contractor near us and when we looked at their patio pictures on their website, we were sold. I could never have imagined getting a fully customed patio the way Concrete Mystique did it for us. They are absolutely worth every penny. Everyone who comes to our home always compliments us on our unique concrete patio.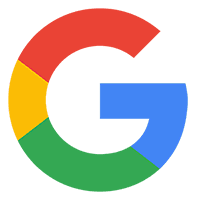 Michael Litten
Nashville, TN

If you're in the Nashville area, give us a call today to request a free consultation (615) 828-3806.
Why We Are Top Rated Concrete Driveway Contractors in the Nashville Area?

We customize your driveway to your most ideal specifications!

Our concrete work is insured, bonded & guaranteed!

We get the job done right the first time, with no extra cost!
Service Areas We Offer Concrete Driveways In