Stained Concrete Contractor in Nashville, TN
Serving Nashville and Middle Tennessee for Over 20 Years!
5-Star Rated Concrete Staining Company in Nashville
At Concrete Mystique Engraving, we provide the kind of concrete staining Nashville, TN residents can cherish for years to come. Our residential stained concrete floors will both protect and beautify any home. When it comes to concrete staining, we always deliver the best decorative concrete services.
Custom Stained Concrete Projects
Unlimited Concrete Staining Design Ideas And Styles To Choose From.
Our Concrete Floor Staining Services
Interior Concrete Staining
If you'd like to transform your plain interior concrete floors into a masterpiece, staining is the obvious choice. Using advanced interior concrete staining techniques, we can produce everything from geometric patterns to detailed logos. Our artisans go the extra mile to turn your vision into reality.
Outdoor Concrete Staining
There are few scenarios where an outdoor concrete stain job won't yield dividends. We can make any concrete patio, driveway or pool deck look like any material you wish to emulate. We can even ensure that UV light won't damage the finish on the concrete surface over time.
Residential Stained Concrete Floors
There's nothing like residential concrete staining to set kitchens, bathrooms, and living rooms apart. Our stain treatments can achieve the perfect aesthetic for any space in the house. We can also protect your garage and basement floors using a variety of stains and sealers.
Nashville Stained Concrete FAQs
What Our Nashville Customers Say About Concrete Mystique Engraving?
We have done awesome work for our clients. See what they have to say about our services.
Rick and his team custom-designed our entire home entrance. From the front porch, stairs to the driveway, we got it all redone without tearing it all out. We were considering stamped concrete patterns, but we got something a lot better looking with Rick's advice. Every visitor likes to stop and appreciate the beautiful work done by these guys. High-quality craftsmanship and a great experience. 10-stars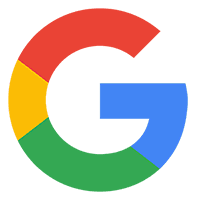 Roland Stanley
Nashville, TN

We found Concrete Mystique when looking for a concrete patio contractor near us and when we looked at their patio pictures on their website, we were sold. I could never have imagined getting a fully customed patio the way Concrete Mystique did it for us. They are absolutely worth every penny. Everyone who comes to our home always compliments us on our unique concrete patio.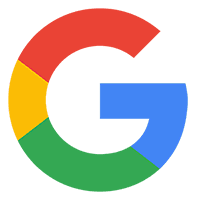 Michael Litten
Nashville, TN

If you're looking for the best concrete staining Nashville, TN has to offer, Concrete Mystique Engraving is the solution to your problems! Contact us without delay for a free estimate for your next concrete staining project! Call (615) 828-3806!
Why We Are Top Rated Concrete Staining Contractors in the Nashville Area?

Concrete Mystique Engraving offers 100% custom concrete staining for your property.

Stained Concrete flooring requires minimal maintenance and is very easy to clean.

Stained Concrete flooring is an economical and cost-effective flooring option.
Service Areas We Offer Concrete Staining In