Concrete Repairs Contractor in Nashville, TN
Serving Nashville and Middle Tennessee for Over 20 Years!
5-Star Rated Concrete Repair Experts in Nashville
Everyone has seen gorgeous homes that look like the epitome of luxury until the owner backs out of his driveway. Cracked, stained concrete driveways sends the wrong message about a house, whether you have it on the market for sale or you plan to stay in it for years. For standard concrete repair in Nashville, TN, there are many concrete repair companies from which to choose. However, Concrete Mystique Engraving goes beyond conventional repairs and delivers world-class decorative concrete surfaces that combine beauty with function.
Concrete Repair Jobs We Have Done
Concrete Repair Jobs That Are Done To Last
Types of Concrete Repair Services
Concrete Driveway & Sidewalk Repairs
Concrete is one of the toughest materials around, but even it can become cracked and discolored over years of use. Bring instant curb appeal to your home and surrounding areas with our services for concrete driveway repair in Nashville, TN. Whether you need an aggregate driveway repair or a repair to a conventional concrete driveway, our expert concrete contractors can bring your driveway back to life.
Concrete Patio & Walkway Repairs
Concrete is a versatile building material that's used liberally within today's residential landscapes. From patios to garden walking paths, concrete makes outdoor spaces more livable. We understand your desire to maintain outdoor living areas that are eye-catching and welcoming. Our concrete repair services fix unsightly concrete cracks in patios, firepit hardscaping, and other outdoor living areas.
Concrete Pool Deck Repairs
As artists with years of experience, we admire how a well-designed pool deck can enhance the look of your pool and become the design focal point of your outdoor living space. However, we also recognize that a well-maintained pool deck is a matter of safety. Small cracks in your pool deck can turn into larger ones that present tripping hazards if they aren't addressed in time. We specialize in repairing cracks in concrete pool decks and restoring skid-resistant surfaces that provide years of enjoyment and safety.
Nashville Concrete Repair FAQs
What Our Nashville Customers Say About Concrete Mystique Engraving?
We have done awesome work for our clients. See what they have to say about our services.
Rick and his team custom-designed our entire home entrance. From the front porch, stairs to the driveway, we got it all redone without tearing it all out. We were considering stamped concrete patterns, but we got something a lot better looking with Rick's advice. Every visitor likes to stop and appreciate the beautiful work done by these guys. High-quality craftsmanship and a great experience. 10-stars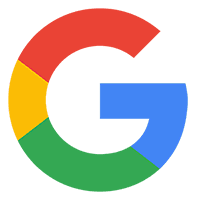 Roland Stanley
Nashville, TN

We found Concrete Mystique when looking for a concrete patio contractor near us and when we looked at their patio pictures on their website, we were sold. I could never have imagined getting a fully customed patio the way Concrete Mystique did it for us. They are absolutely worth every penny. Everyone who comes to our home always compliments us on our unique concrete patio.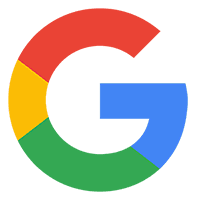 Michael Litten
Nashville, TN

Ready to resurrect your driveway or pool deck with a quality concrete repair service? Concrete Mystique Engraving comes highly recommended for concrete repair in Nashville, TN. Give us a call today at (615) 828-3806 to get a free estimate.
Why We Are Top Rated Concrete Repair Contractors in the Nashville Area?

We don't just do a patch job. We customize every concrete repair job to your desires. 

All concrete repair jobs are done to last by experienced professionals.

We handle all the headaches, you enjoy your new concrete surfaces without breaking the bank!
Service Areas We Offer Concrete Repair Services In