Concrete Patios Contractor in Nashville, TN
Serving Nashville and Middle Tennessee for Over 20 Years!
Transforming Commercial & Residential Concrete Patios Throughout Nashville & Middle Of Tennessee!
As an award-winning decorative concrete contractor, Concrete Mystique Engraving strives to provide the finest patio makeover services. Our concrete patios in Nashville are proof positive that even the dullest gray slab can be transformed into a work of art. We turn patio dreams into reality on a daily basis.
When you have the pros from Concrete Mystique Engraving on your team, there's no limit to what can be achieved as far as concrete patios are concerned.
Our Concrete Patio Services:
Concrete engraving can easily turn any old humdrum surface into a breathtaking display. Armed with the latest tools and cutting-edge techniques, our artisans can etch any pattern into your concrete patios. No design or aesthetic is beyond the capabilities of our seasoned team of world-class craftsmen.
Done properly, stained concrete complements an outdoor space like no other. Unlike painted patios, stained patios allow the rough and raw qualities of concrete to shine through any hue. The Concrete Mystique Engraving experts can achieve any look using a variety of acid-based stains that stand up to the elements.
Concrete Patio Resurfacing
If you have an existing patio that's showing its age, an overlay can breathe new life into tired concrete. At Concrete Mystique Engraving, we excel at concrete resurfacing and overlay application. We'll go the extra mile to ensure that your cement-based overlay matches the old patio and adds value.
Stamped Concrete Patio Nashville TN
When it comes to creating a unique layout, stamped concrete can't be beaten in terms of both beauties and return on investment. The crew at Concrete Mystique Engraving can emulate any material from wood to tile with little more than etching tools, custom pre-fabricated forms, and elbow grease.
Nashville Concrete Patio FAQs
Anything your heart desires. The great thing about concrete is that it's a surprisingly pliable medium to work with if you know what you're doing. We can scribe everything from abstract art to family crests in any slab. If you have an idea, we can make it happen.
At a bare minimum, stained concrete will retain its looks for literal decades. When you stain a slab of patio concrete, you're using an acid-based product that impregnates the underlying material with pigments. Once sealed, those colors won't run until years of rain and UV radiation have done their work.
In a nutshell, a stamped surface generally implies a new concrete slab that's been molded at the outset to resemble a certain pattern. An overlay is a new layer of concrete added to an existing patio. Overlays can be stamped or etched themselves depending on the desires of the client.
What Our Nashville Customers Say About Concrete Mystique Engraving?
We have done awesome work for our clients. See what they have to say about our services.
Rick and his team custom-designed our entire home entrance. From the front porch, stairs to the driveway, we got it all redone without tearing it all out. We were considering stamped concrete patterns, but we got something a lot better looking with Rick's advice. Every visitor likes to stop and appreciate the beautiful work done by these guys. High-quality craftsmanship and a great experience. 10-stars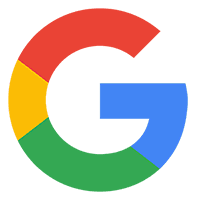 Roland Stanley
Nashville, TN

We found Concrete Mystique when looking for a concrete patio contractor near us and when we looked at their patio pictures on their website, we were sold. I could never have imagined getting a fully customed patio the way Concrete Mystique did it for us. They are absolutely worth every penny. Everyone who comes to our home always compliments us on our unique concrete patio.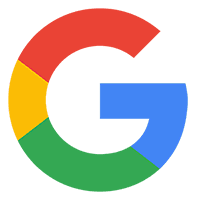 Michael Litten
Nashville, TN

Why We Are Top Rated Concrete Patio Contractors in the Nashville Area?

We customize your patio to your most ideal specifications!

Our concrete work is insured, bonded & guaranteed!

We get the job done right the first time, with no extra cost!
Service Areas We Offer Concrete Patios In