Reasons To Get Your Unique Design Engraved on Your Nashville Home's Concrete Surface
Have you dreamed of having a beautiful porch with intricate detailing? Do you want to have a driveway that makes people stop and stare? Keep your unique design in mind because Concrete Mystique Engraving can help you turn your vision into reality.
Concrete Mystique is a consistent award-winning decorative concrete contractor based in Nashville and Middle Tennessee. Their team of creative concrete engravers has been beautifying homes for more than two decades.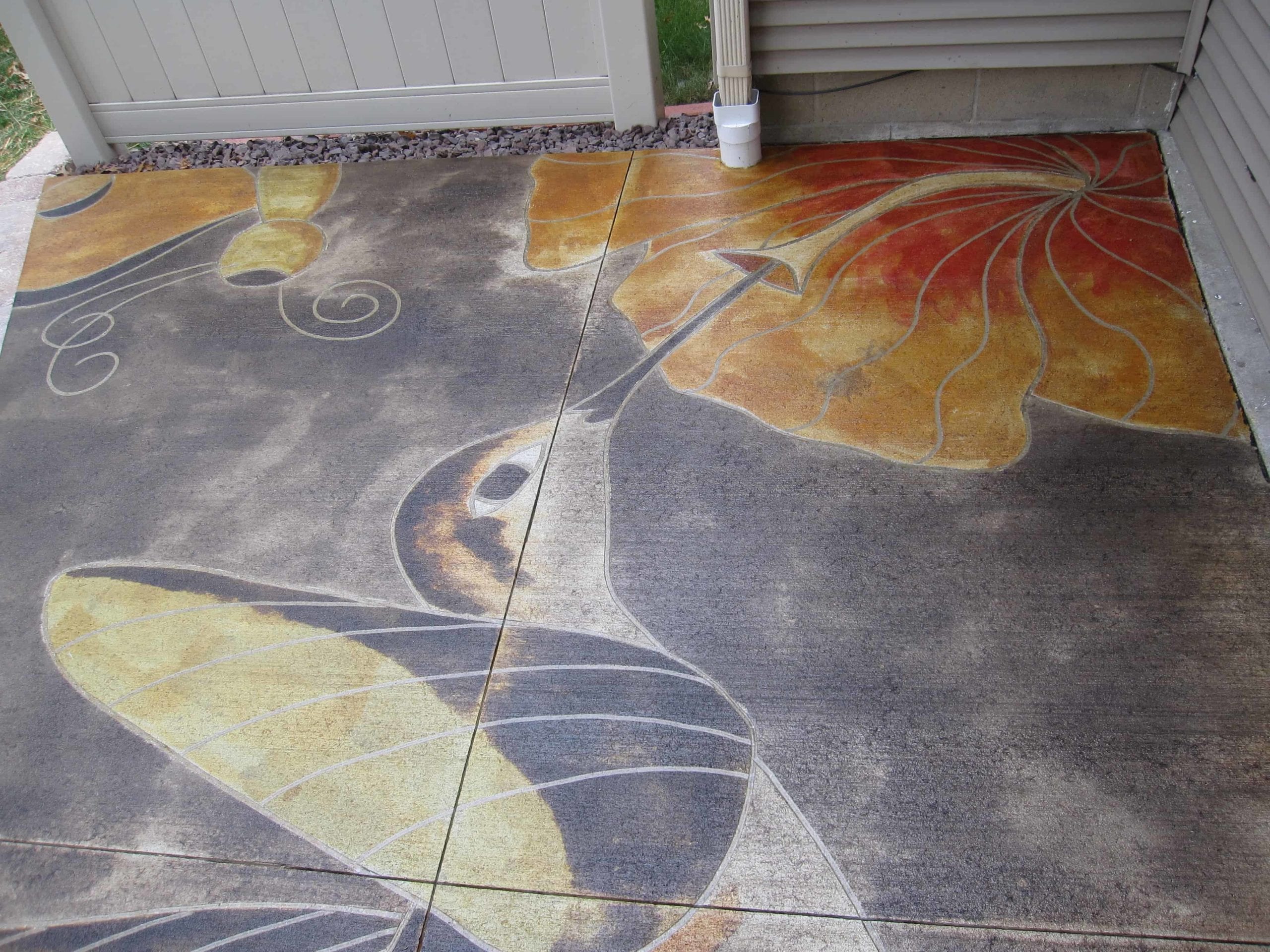 Breathe life into your design idea with expertly detailed craftsmanship skills honed throughout the years! Take that vision out of your head and into your home. Contact Concrete Mystique Engraving through this online form to get your free estimate.
Here are a few reasons to go ahead with your engraving design.
It Can Be Engraved With a Variety of Different Designs
Concrete engravings are a popular way to add personality and uniqueness to your home's exterior. Homeowners can select from a myriad of designs to engrave on their concrete. Choose what resonates with you.
You may want to get your family crest engraved onto your driveway, or perhaps you'd prefer a simple yet luxurious design. No matter what you choose, an engraved concrete surface will add extra pizzazz to your home.
You Can Have Text or Images Engraved on It
Other than engraving a simple design or picture, why not personalize it with text? If you want to convey a personal and unique message, such as your family name or favorite quote, concrete engraving is the perfect way to achieve this. With concrete engravings, the design possibilities are limitless.
The Design Possibilities Are Endless
If you can imagine it, they can engrave it! Concrete Mystique has helped innumerable homeowners create beautiful and unique designs that add flair to your home.
Whether you want to have patterned engravings, a solid picture, text, or anything in between! Concrete Mystique Engraving's portfolio of concrete engraving designs speaks for itself. See how they take the interior and exterior of their client's homes to the next level.
Concrete Engraving Is Affordable and Easy To Maintain
Compared to other home improvement projects, concrete engraving is a durable luxury add-on with a long lifetime and is easy to maintain. Since the design is stamped or engraved into the concrete, it will not easily peel, fade, or chip away.
You don't need to worry about constant maintenance or repairs, as your concrete engraving will last for years with proper care, and it will look as good as new.
It's a Great Way To Add Personality to Your Home
They say your home is a statement of your unique personality, so why not add a touch of "you" into it? With concrete engraving, you can put your stamp on your home and make it stand out from the rest.
Concrete engravings are very flexible, and with their wide range of design limitations, you can add your flair to any piece of concrete in your home.
Contact the Best Concrete Engraving Contractor for Your Next Outdoor Decor Project!
Concrete engraving is the best way to take your interior and exterior design to the next level. You can be as ingenious or as straightforward as you want. The choice is yours to make.
However, you cannot achieve the design idea lying dormant without expert craftsmanship and in-depth detailing. That's why Concrete Mystique Engraving is here for you. They'll combine your creative mind with their artistry and technical experience to achieve your dream design.
Concrete Mystique Engraving can customize anything from a patio to a pool deck to a driveway. They've been in the industry for more than two decades and their extensive years of experience are evident in their work.
They're the top contractor in Nashville and the Middle Tennessee area, so you can rest assured that their work and artistry are top-notch. They take pride in the type of services they provide, which shows in their 5-star rating on Google.
If you're looking for a high-quality concrete engraving in Nashville, TN, fill out this contact form. Get offered a free in-person estimation for nearby areas. Schedule your free estimate now, and bring your vision to life!