When you think of your dream home, what do you see? A beautiful concrete patio with a lush green lawn and a well-groomed garden in the background? If so, then it's time to get started on making that vision a reality. What are you waiting for? You can have it all!
There are many ways you can make your space look more beautiful. Outdoor spaces offer a seemingly endless list of potential solutions. The best way to find what will work for your needs is by experimenting with several different options until something sticks!
If your current concrete patio is not meeting your expectations or needs any repairs, there's no need to worry about it. Concrete resurfacing is an excellent solution to restore your lackluster patios!
The Solution to Many Patio Problems
 Patios are popular for their versatility. They make great backyards, porches, and walkways. It is important to know which material will work best on your patio because each has its benefits and drawbacks. But, with age comes wear and tear on your concrete surfaces, leading to cracks, spalling, and more if left untreated.
 The effects of weather and time can take a toll on your patio surface, turning it into an unsafe area. Concrete resurfacing also offers protection from water damage and extreme temperature changes. Whether you're looking for an inexpensive way to spruce up your home's exterior, concrete resurfacing will get the job done at a fraction of the cost. 
From repairing cracks in the flooring to smoothing out uneven surfaces, nothing can't get fixed with this process.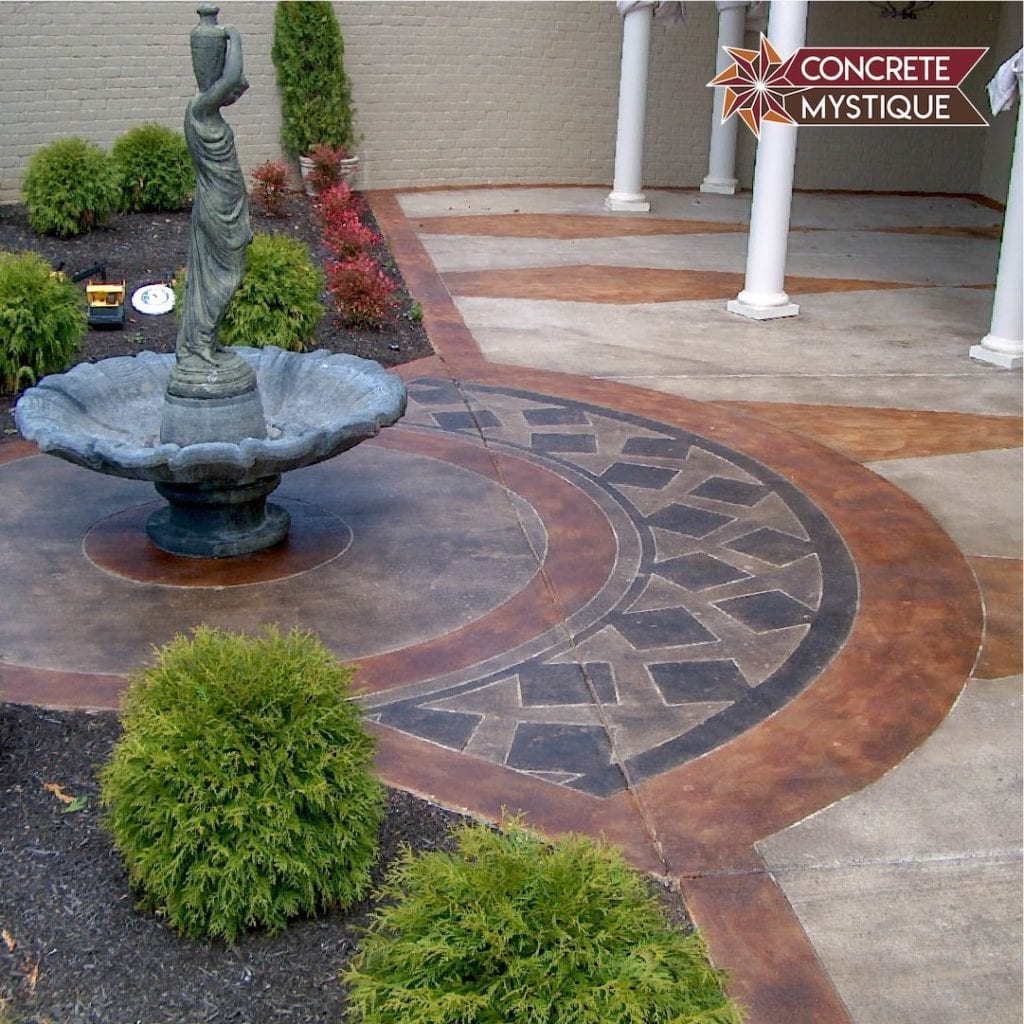 Different Types Of Materials, Including Concrete, Brick Pavers, Or Stone
 There are endless possibilities with concrete patio resurfacing. Our team can help you realize your vision and make this a reality for any space, terrace, or balcony in need of some love. If you want to create a beautiful, durable patio for your home, then you will need to consider the type of material you would like to install. The location and size of your property, budget, and personal preference will guide you on what type of ground is best for your patio. With some creativity, your concrete patio can be designed to suit your needs.
One option is concrete because it's affordable and lasts a long time – but there are other options too. Brick pavers can be made from pre-cast concrete or by resurfacing existing bricks. Stone would make a beautiful addition to any home with its natural beauty and timeless elegance.
New and Improved Concrete Patios
 With concrete resurfacing, you can get the same look as expensive flagstone or granite slabs but for a fraction of the price. Concrete patio resurfacing offers many different colors, textures, and patterns. This will give your new concrete surface a high-end look and feel, with little maintenance required. It's also an affordable option, so it fits any budget. Imagine walking out onto your patio and seeing this amazing transformation!
The Process Of Resurfacing Is Simple And Affordable For Most Homeowners
 There are many ways to resurface concrete, but one of the most popular methods is acid etching. Acid etching removes dirt, grease, and oil from the surface while adding a glossy finish that makes it look as if it was poured yesterday. Resurfacing can also get completed by grinding or sanding off the top layer of old concrete. After this, we apply an overlay for more protection against harsh weather conditions. The best part about this procedure is that you can choose from an assortment of colors for the final coat so you can customize your space!
Have a Beautiful Entryway For Years to Come
The durability of the resurfaced patios depends on how well they were installed in the first place. It also depends on what kind of materials you use for sealing them. Concrete patios need professional installation which means more money will get spent upfront. With the resurfacing process, you can customize your new look with colors and patterns of your choice!
 So, what are the benefits of resurfacing your concrete patio or driveway? A new look! Increased stability with a more durable surface. Easier to clean and maintain because you can add texture during installation. Plus it's a one-time cost as opposed to remodeling or buying a new house for that perfect backyard oasis everyone wants. And if all this wasn't enough—you get better curb appeal too!