Years ago, there weren't many products that allowed us to resurface ugly and worn-out concrete. Concrete resurfacing is an excellent way to transform your space. However, there are some things to consider before concrete resurfacing any part of your home or business.
Here, we discuss the top 5 things you should know before jumping the gun and concrete resurfacing.
The costs of concrete resurfacing will vary on the size and complexity of the project
Pricing may vary depending on your location, and costs per square foot will depend on the following:
The resurfacing you want
The size of the project
The condition of the existing surface
Smaller projects may cost more when hiring a professional team since some companies have a minimum charge or a flat fee—resurfacing 100 square feet of concrete averages around $400. However, some affordable projects can cost as little as $300, while pricier ones can cost as much as $500.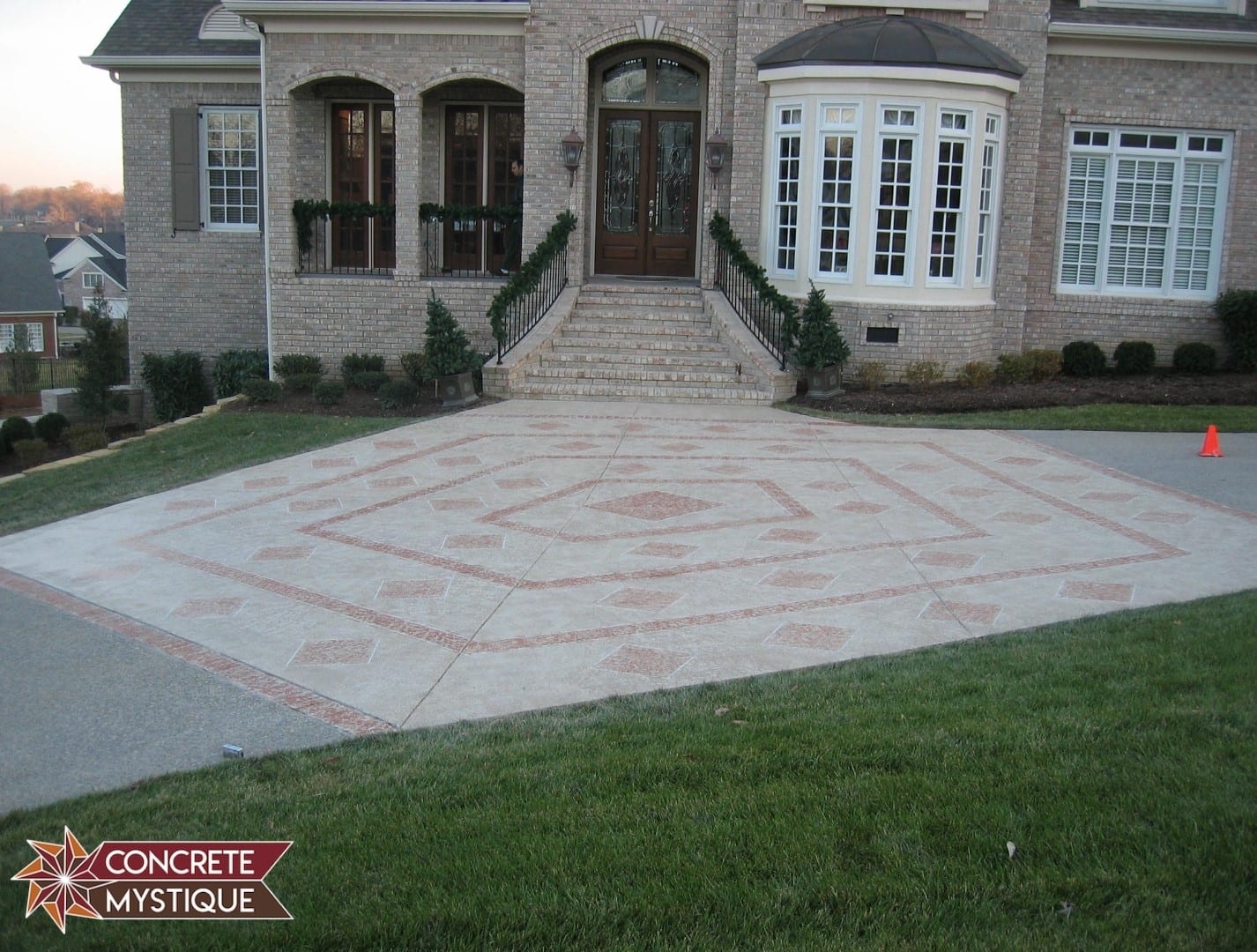 Concrete resurfacing is applicable for both exterior and interior projects
Concrete resurfacing can be applied indoors and outdoors. It is used on outdoor spaces like a driveway, concrete patio, pool deck, floor in a basement.
However, keep in mind that concrete overlays are only as good as the surface they're applied to. If the concrete you're laying it on is heavily damaged, an overlay won't last long. So, whether you decide to use your overlay in or out of your home, make sure that the surface can provide a stable foundation for it.
Concrete resurfacing doesn't require any structural changes to your home
One great thing about concrete resurfacing is that it won't ask you to make any structural changes to your home. If anything, it adds integrity to the structure.
As long as you use high-quality resurfacing products and hire a team of professionals to install them, you can expect your surface treatment to last up to 20 years. However, using a DIY resurfacing kit from a store won't give you the same results.
Through proper installation, maintenance and protection, your new surface will last long. Make sure to have your concrete sealed and resealed as needed.
Before resurfacing your concrete, check if it has been damaged
Generally, all kinds of damage (even ones caused by wear and tear) should be repaired. This is usually done by breaking the existing concrete before placing a new layer. For minor damage, though, concrete resurfacing is an option that can help you save on costs.
Nashville concrete resurfacing can be used to address the following:
Wear and tear
Minor damage
Fixing discoloration
Hiding imperfections on the surface
Fixing small surface cracks
Updating an outdated concrete finish
Covering an unsightly or damaged concrete surface
With concrete resurfacing, old surfaces can achieve a brand new look you can customize. There are many available options for improving your concrete's aesthetic appeal. This includes engraving, stencils, and concrete staining, among others.
However, no matter the extent of the damage, it's best to get the concrete surface inspected by a specialist first.
Interested in Having Your Concrete Driveway or Patio Replaced? Contact Us Today!
Concrete is naturally durable and versatile, making it a popular surface material for residential and commercial use. However, harsh weather conditions, heavy use, and passing time can make any concrete surface look worn. If you're looking to breathe new life into an existing concrete surface, call Concrete Mystique Engraving for the best resurfacing services.
Our concrete contractors begin each job by preparing a clean surface for the fresh, new coat of concrete. This top layer will provide us with the perfect canvas for any design you want. We offer a wide variety of colors or patterns and textures.
We are the trusted leaders in concrete resurfacing in Nashville, TN, and surrounding areas. Concrete Mystique Engraving can provide the right services and excellent customer service. Contact us today for free estimates!